Would you like to purchase a mobile home in the Morbihan? The Rhuys campsite *** has mobile homes for sale and plots available for annual rental in south Brittany, at the heart of the Gulf of Morbihan to meet your needs. These mobile homes combine comfort and space and are ideal holiday homes for families that want to spend their holidays comfortably, care-free and affordably. In addition, they are often very interesting in terms of cost. Buyers can contact our campsite in the Morbihan to acquire a mobile residence to suit their needs. You will then be able to camp with family or friends at the gates of the Rhuys peninsula.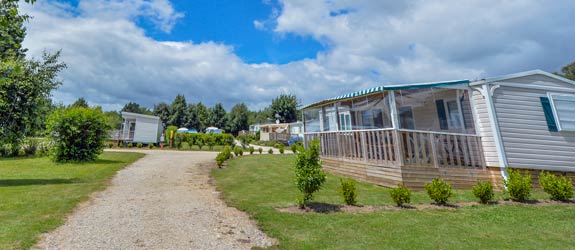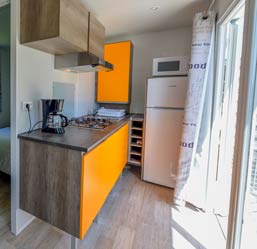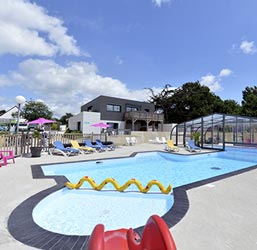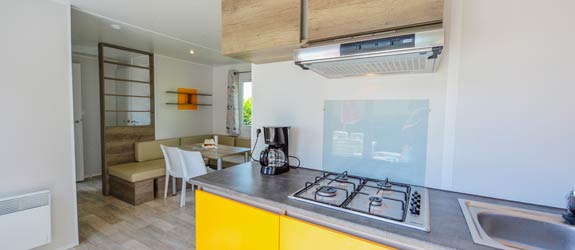 Become the Owner of a Mobile Home in the Morbihan
Having your own mobile home at a Morbihan campsite is a practical and affordable way to enjoy your holiday. This is why many campsite fans now choose this solution. Especially since many different mobile homes are available for sale to adapt to the client's expectations. At the Rhuys campsite, families are free to choose between different models of mobile homes for sale. In practice, you have to buy the mobile home, rent your plot by the year at the Rhuys campsite and pay any incidentals required to become the owner of a mobile home in Brittany and then you can come when you wish. Owners can go on holiday at any point in the year and enjoy the various services of the Rhuys campsite. Furthermore, you can rent out your mobile home to offset the costs of plot rental.
Mobile Homes for Sale at the Rhuys Campsite in the Morbihan
We have new or used mobile homes for sale at the Rhuys campsite, according to your budget. They are endorsed by the leading mobile home brands to ensure a quality design. Your mobile home is of course customizable. The design, capacity, size, the presence or absence of a terrace, and the included equipment are among the choices you can make to design a vacation home to order. The installation of the mobile home is often included. The purchase of mobile home allows you to take advantage of all the benefits of a second home. For a quote or for all other requests for additional information, contact the Rhuys campsite *** directly or fill out the online contact form!
For any information, feel free to contact us by phone at +33.2.97.54.14.77, or fill out the contact form.