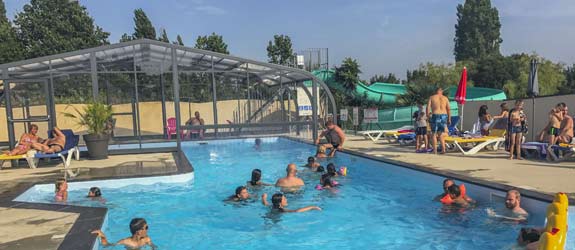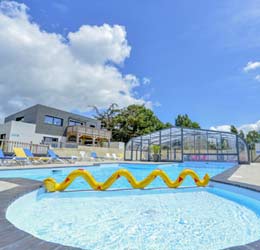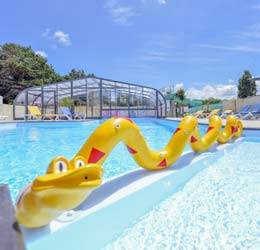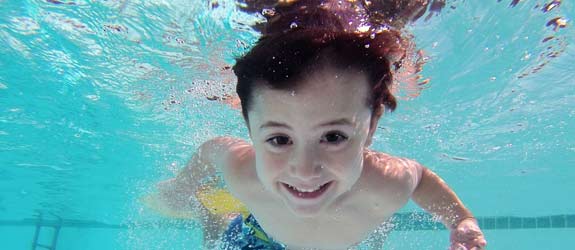 Come take a dip in our heated pool!
Indoor pool, a wading pool and water slides that end in their own small pool. Our family-friendly campsite and pool happily provide you with this new water park so that you can enjoy the water during your campsite holiday in south Brittany. Open daily from 10:30 AM to 8:00 PM, the waterpark is fun for young and old so the whole family can enjoy themselves. Whatever kind of rental you have chosen, pitches, mobile homes or teepees, you can enjoy unlimited access to this relaxing and recreational acrea.
South Brittany Campsite with Indoor Pool
An indoor pool awaits fans of swimming at the Rhuys campsite, in the heart of the Morbihan. The water is always kept at a pleasant temperature so that you can enjoy each plunge. Thanks to the indoor pool, all of our guests can enjoy the water in every season. Even when the weather is fickle or bad, the indoor heated pool remains accessible. Don't forget to book your stay so you can enjoy it.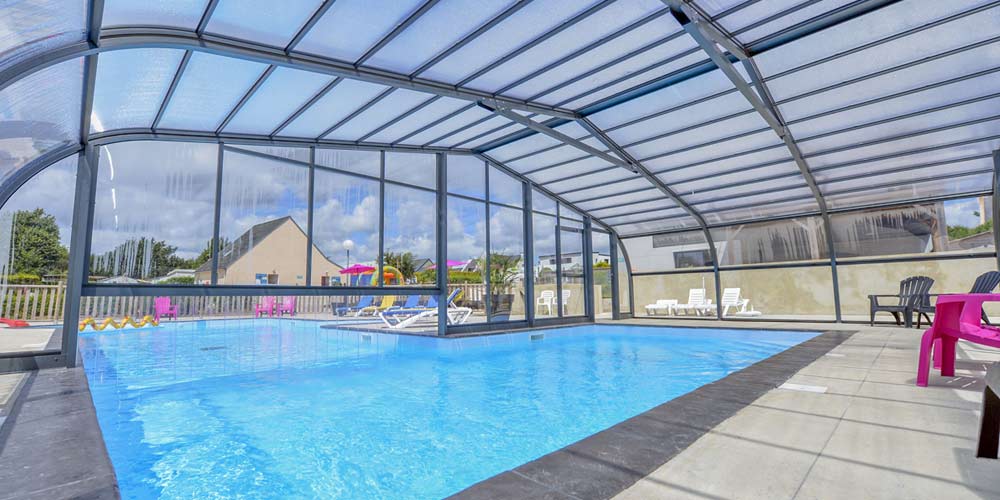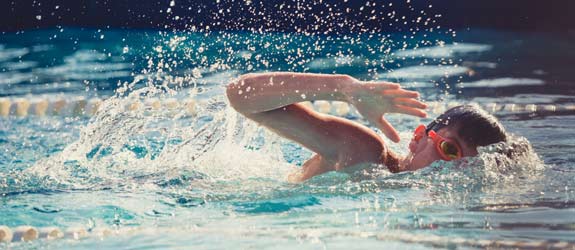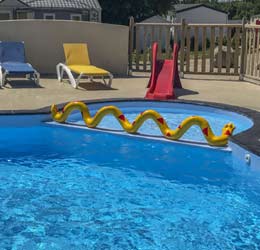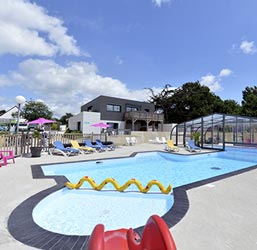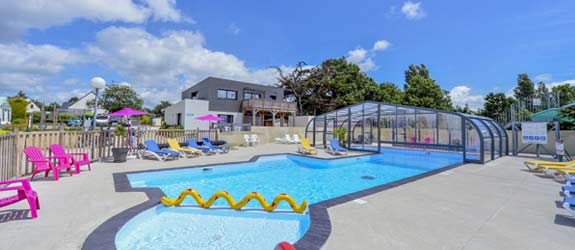 Campsite in the Morbihan with Heated Pool
At the Gulf of Morbihan campsite, the waterpark is fully heated, between 26°C and 28°C, to the delight of vacationers. When sun is on the agenda, you won't need to go to the beach to swim or have fun. You are free to enjoy the company of your loved ones or even your neighbors at the Morbihan campsite at the heated pool from April 8th to September 23th. Those prone to getting cold will enjoy a dip in the heated pool. You can also perfect your swimming technique or just enjoy wading through the water. You can lie down on one of the deckchairs arranged around the pool and bask in the sun after a swim. The Theix beaches are only a few minutes from our campsite if you want to feel the sand between your toes.
The waterpark at our Morbihan campsite and pool includes a wading pool specially designed for children. This children's pool is adapted to their size and needs to ensure their safety. So, they too can enjoy their holiday. Like all the pools in the waterpark, this children's pool is of course heated. It is the ideal way for your children to discover the joys and pleasures of water. Access is reserved for children but they must be supervised by an adult at all times.
Our water slides will delight lovers of speed and thrills. The slides are the place to be for the more adventurous among you. Sliding and landing in the pool at high speeds will make you shout, giggle with joy. You can even have fun challenging yourself to test your limits. The entire water park is open from 10:00 AM to 8:00 PM from April 8th to September 23th. A swimsuit is required.
Note: at the pool, swim shorts and unsupervised swimming are forbidden.